Most Common Container Sizes Explained
Shipping containers have only increased in popularity in recent years, with people finding more and more unique ways to utilize these seemingly standard metal boxes, we at Custom Cubes are here to help to explain the Most Common Container Sizes.
From adding storage to your property, providing an easy way to move across the country, and even creating unique container homes, people all over Canada are putting these steel boxes to use.
While generally similar in appearance, there are a variety of different container sizes and styles to choose from.
Mini Cubes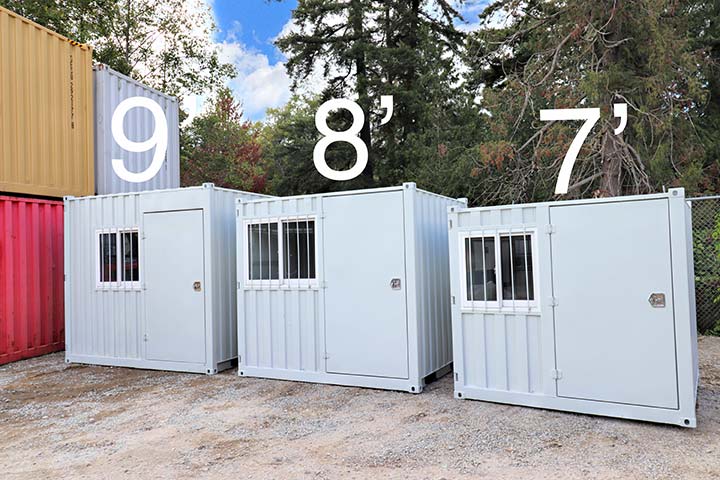 Mini cubes are the smallest containers readily available and come in three different sizes – seven-foot, eight-foot, and nine-foot. No matter the size, each of these mini cubes come with working bard doors, a personnel door with lock, and a window and security bars. People have put these mini cubes to use as additional storage, mini office spaces, and sheds for the yard.
10ft Shipping Containers
A step up from mini cubes and a step down from 20ft containers, 10-foot shipping containers serve as the perfect intermediary container. At Custom Cubes, we create ten-foot containers by cutting down 20ft shipping containers and resealing them so they remain water and airtight. Our ten-foot containers come with both barn-style and rollup doors so added customization.
20ft Shipping Containers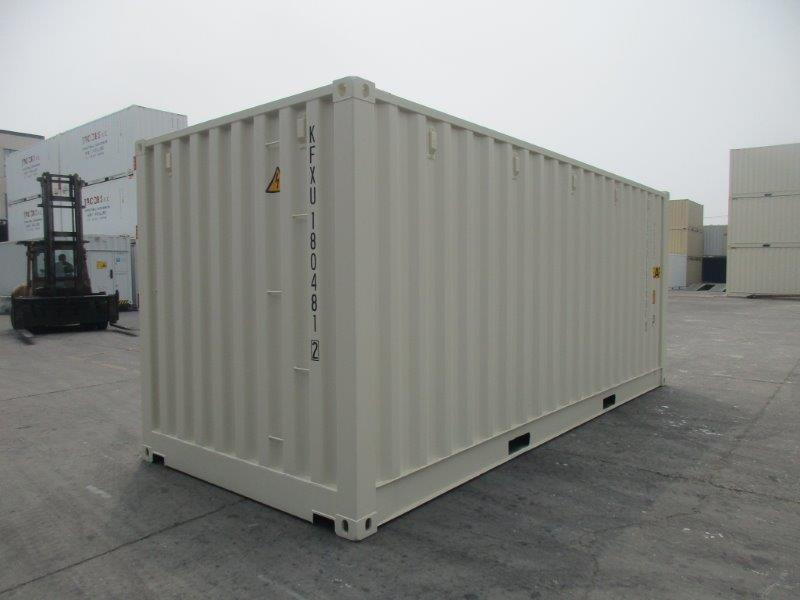 20-foot shipping containers are a standard size container and arguably the most versatile container we offer. These containers are stackable and come with both barn door and open side construction. No matter the style of 20ft container, they are completely air and watertight. The 20ft size also comes in Standard and High Cube heights. Given their size, people have used them in both functional and creative ways.
40ft Shipping Containers
40ft containers are the longest shipping container size we offer. They mimic the design of our 20ft containers with the same customization options available. Because they are twice the size of the 20ft shipping containers, 40ft containers are a great option for creating added space on your property. Whether creating a workspace, workshop, or outdoor office or seeking to maximize storage potential a 40ft shipping container may be the right move for you.
High Cubes
A High Cube shipping container is exactly what it sounds like – a shipping container with a slightly higher ceiling than our standard containers. High Cube containers have a ceiling height of 9.5ft, whereas our standard containers have an inside height of 8.5ft. If you require a slightly higher ceiling for storage or the project you have in mind, consider getting the shipping container length of your choice in a High Cube style.
Custom Solutions and Modifications
Custom Cubes have the ability to make all types of modifications to our shipping containers. If you require a non-standard size we can cut our larger containers down to your exact specifications.
Additionally, we have the ability to add windows, ventilation, insulation, and heaters/AC as needed. We can also assist in customized interior and exterior design, as desired.