Safety and Security of Shipping Containers
We are in the midst of a shipping container revolution, as more and more people look to buy shipping containers to use for everything from storage and moving to building shops and even houses, good thing shipping containers score well on safety and security.
At Custom Cubes, we are happy to provide a wide selection of shipping containers for our clients to choose from. One question that always comes up, however, is that of the safety and security of these large steel boxes.
Customers often want to understand what types of shipping container locks and other security are available and if they really work. When you buy shipping containers from Custom Cubes we will work with you to ensure a level of safety and security to meet your needs. Below are some popular security measures.
Cargo Door Locks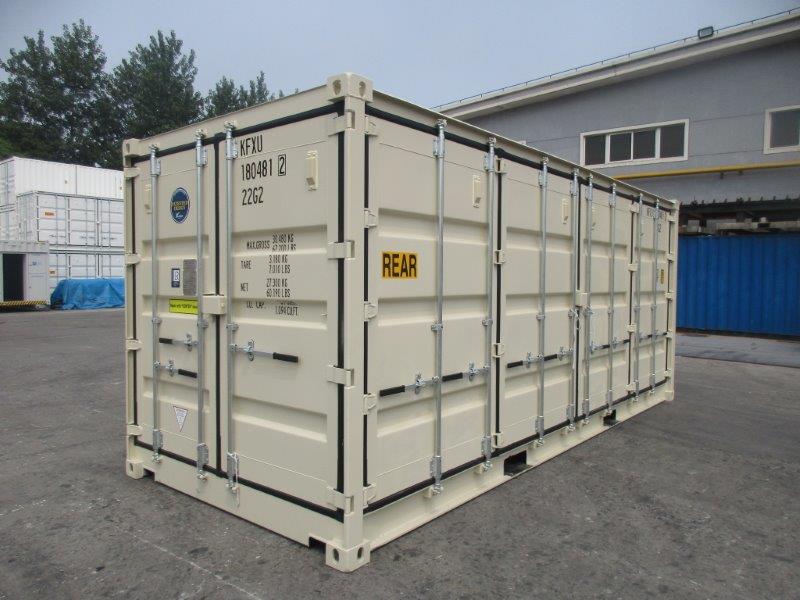 Standard containers will have cargo doors that come with specialized shipping container locks. These doors make up the short end of the container and are designed to fully swing open for easy access. Steel bars run the length of these doors and use a cam/lock method to close them tight. It is easy to throw a lock over these bars, and additional locks can be put on the seam of the door – both of which are common shipping container locking mechanisms. You can also install a shipping container lockbox for added security to prevent potential intruders from cutting through your lock with bolt cutters.
Custom Shipping Container Locks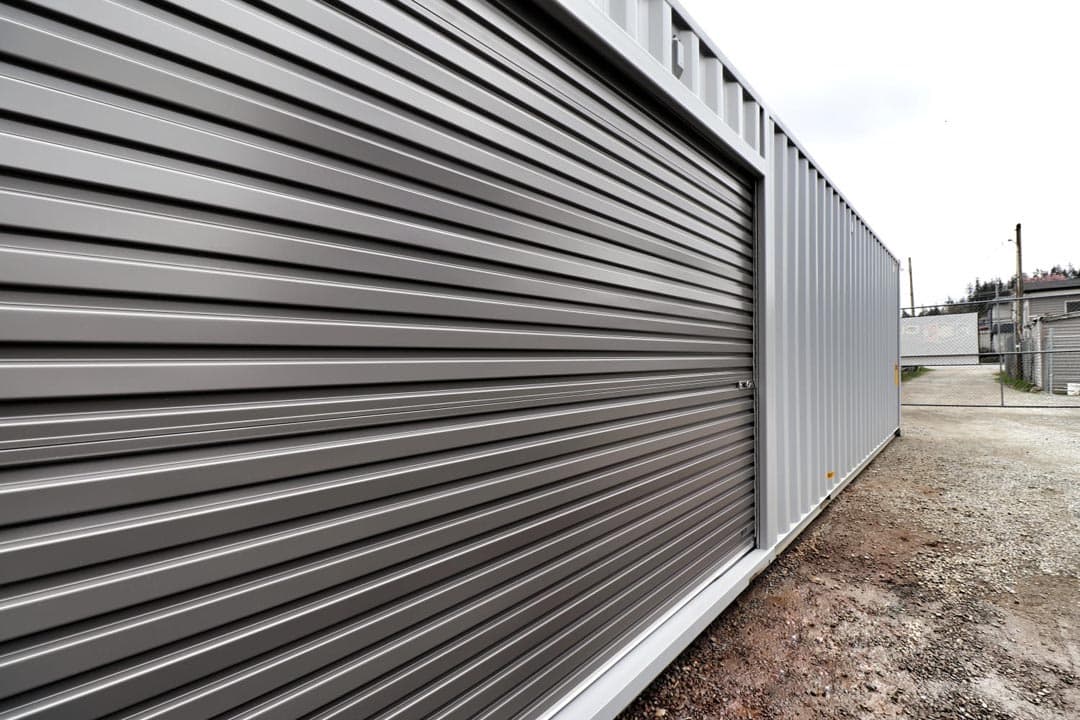 Many people who buy shipping containers actually do not want cargo doors, instead opting for roll-up doors or personnel doors. When this is the case, Custom Cubes will work with our customers to find a security system that works for them. Latch guards and keypad protected locks are popular options for personnel doors as are classic deadbolt locks. There are a variety of custom locks available for specialized doors, and Custom Cubes guarantees to create a solution that makes you feel the most secure.
Window Bars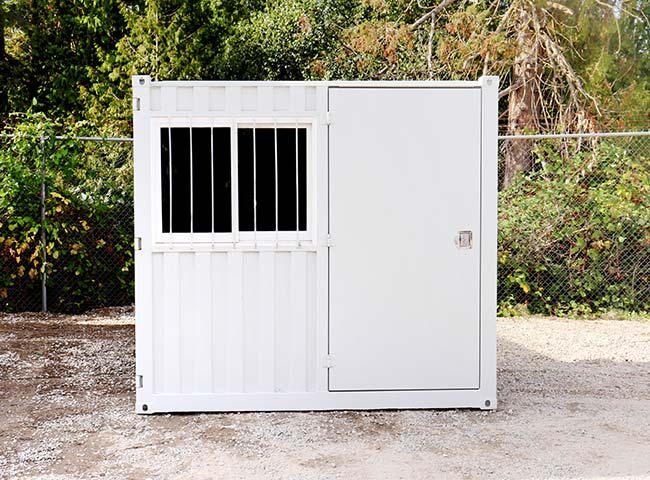 For those that install windows in their shipping containers, many opt to also install steel bars over the top. Depending on the use and location of your container, this can be an excellent way to both prevent and deter any break-ins. Steel window bars are an easy and affordable way to improve the overall security of your container.
Custom Cubes has a wide selection of shipping containers to choose from
Varying in length, height, door styles, and more. No matter the container you choose, our expert staff will stop at nothing until our customers are fully satisfied with the security systems in place.
Whether you are already the proud owner of a shipping container looking to improve its security or are hoping to join this growing trend, give Custom Cubes a call today.
Container security and customer satisfaction will always be our top priorities!