Shipping Containers Storage
In the last few decades, shipping containers have experienced something of a renaissance especially when it comes to storage solutions.
At Custom Cubes we have seen countless shipping container modification projects over the years – from moving projects to storage, to homes – none of which have ceased to impress. If you are seeking a creative answer to your storage woes, consider custom shipping containers. With some simple shipping container modifications, you can transform a seemingly standard steel box into highly optimized storage.
Easy Accessibility with Container Storage
Instead of eating up all of the space in your garage, shipping containers provide additional and separate, space to store any and everything you need. Shipping containers offer incredibly easy access to storage with a comparably small and efficient footprint.
The containers themselves are large enough to store many big items, and you can even pursue shipping container modifications to join multiple containers together for even larger equipment.
Sliding and roll-up door containers provide easy and secure access and open outward to maximize space and usability.
Climate-Controlled Shipping Container Storage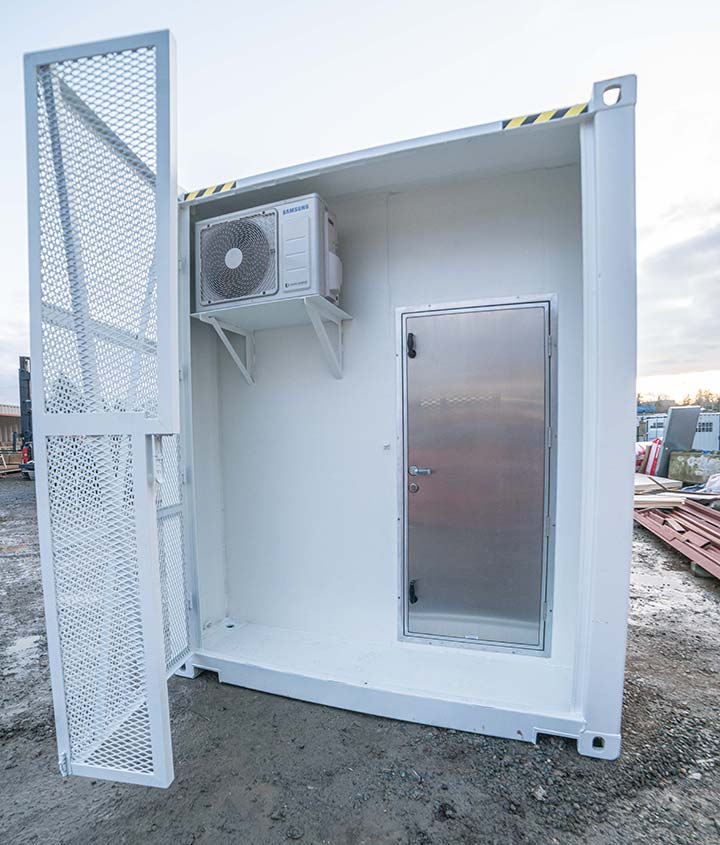 Despite being a nondescript metal box – when customized – shipping containers can be totally climate-controlled to truly optimize your storage. Shipping container customization allows users to insulate their containers which then can be heated or cooled as needed.
If anything that you are storing is temperature-sensitive, you can control the interior climate of your container as precisely as you would your home. Further, by the very nature of their construction, shipping containers are air and watertight so you will never have to worry about damage from the elements.
Versatility in Storage Options
Custom shipping containers have been used to store just about anything you can think of. They have proven to be incredibly helpful when homeowners or renters need extra space when moving. Additionally, they are excellent tools for construction projects as you can safely and securely store tools and equipment overnight or on days off.
With climate control customization, many people have utilized shipping containers as storage for vehicles, valuable collectible items, and even as beer and wine cellars. The uses are virtually limitless and, depending on what you want to store, there is a shipping container customization meant for you.
Conclusion
At Custom Cubes, it has been exhilarating to watch the evolution of custom shipping containers over the years. From simple steel boxes used to go from Point A to Point B to optimized storage and even domiciles, our shipping containers have been used for just about everything. No matter your need, Custom Cubes has you covered.
With a variety of products in a wide array of sizes, we guarantee to have the right container for you. If you have a project in mind, or simply want to pick the brain of an industry expert, give Custom Cubes a call today. Our passionate staff is always eager to help!